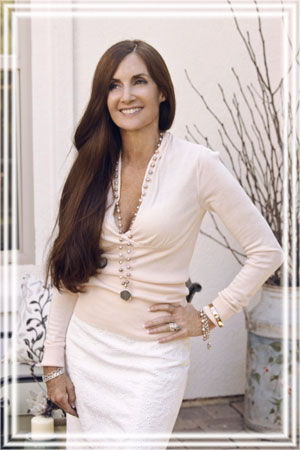 About the Designer
Designer and creator of KD LUXE Jewelry and Accessories. Born to create and inspired by her travels, Kathleen's work has adorned Hollywood stars and athletes worldwide, and is admired as the fashion statement of the millennium.Meet Kathleen Doonan Largent. 
KD LUXE and EFX USA Holographic Technology: The unique hybrid of Kathleen's aesthetic merges fashion and function. Experience jewelry and accessories made with intentions for well being and abundance…and the advantage of EFX USA embedded technology. 
Crafted with, pearls, precious and semi-precious stones, silver and mixed metals….designed to complement the body inside and out. perfect for 'now'.

KD LUXE Jewelry and Accessories. See it…give it….!

Wear it Live it Feel it
About The Technology
EFX holographic technology is designed to resonate with and tune the body's natural occurring frequencies.
Efficiently transferring energy throughout the body is essential for the performance and well being.
Simply put, KDLuxe products are embedded with frequencies that resonate with the body to help create energetic balance.